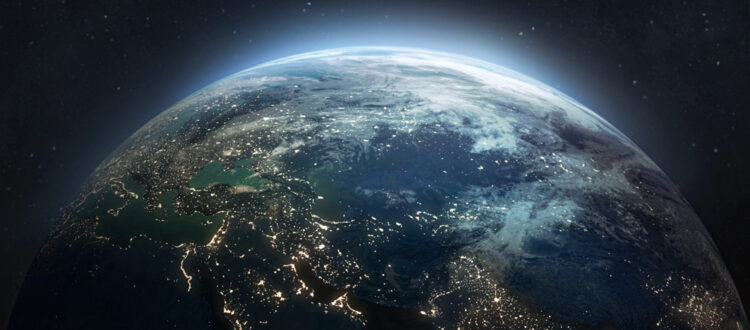 AdamWorks Named as Aerospace Finalist in ColoradoBiz Magazine's Top 100 Companies in Colorado
As reported by ColoradoBoz Magazine
Top Company 2020: Aerospace
These three companies are shaking up the world of aerospace
In its 33rd year, ColoradoBiz's Top Company honors the Colorado companies that have drive, determination, a vision and a plan and are ultimately making the state a better place to live and work. These three companies–one winner and two finalists–represent the 2020 Top Companies in Aerospace. 
Winner
Denver 
York allows its customers to access space efficiently and affordably through a platform that can be customized to suit any kind of mission.
York's main product is the S-CLASS spacecraft platform, an industry-leading, high-performance, standardized satellite platform. The company can currently produce 10 to 12 satellites per year and will be able to produce 50 satellites by 2021.
The company was recently awarded a contract by the U.S. Air Force to further the mission of the military branch and continue innovating on next generation space technology solutions.
York CEO Dirk Wallinger belongs to the Colorado Space Business Roundtable Advisory Board, a nonprofit focused on promoting the growth of space and space-related industry in Colorado. Wallinger acts as a mentor for the Techstars Starburst Space Accelerator, which focuses accelerating growth of the next generation of commercial space technology companies and related frontier technologies.
York Space Systems belongs to the SmallSat Alliance, a group of companies championing renewed U.S. leadership in the burgeoning commercial space economy. It also is a member of the Colorado Space Coalition, a group of industry stakeholders working to make Colorado a center of excellence for space.
Finalists
Centennial 
Engineering and manufacturing firm AdamWorks was founded in 2007 to serve the aerospace and defense industry. AdamWorks won contracts to build space vehicles, including the first two Sierra Nevada Corp. Dream Chase Commercial Crew vehicles, and the first two New Shepard capsules currently flying with Blue Origin.
The AdamWorks team designed, tooled and manufactured a unique airborne pod that can accommodate any sensors and mount on most any military airframe, thereby employing the latest technology to protect the American warfighter. The company also is recognized as a key supplier of airborne WiFi hardware components, currently flying on commercial airliners around the globe.
The company hires veterans, taps into the local educational institutions for engineering talent and hosts popular educational tours.
Denver
Stella Air has only two employees and has been in business for only two years, but it is already making a mark. The veteran-owned business brokers and distributes aerospace components and does subcontracting for foreign and domestic military.
"We are emerging in a very competitive market," co-owner and President Casey Anderson says. "My business partner and I have overcome hundreds of thousands of dollars of startup costs and losses to be able to get to where we are now."
Stella donates to "angel flights" that ferry medical patients from hospitals and emergency situations. It also is a HUB Zone business, promoting growth in a historically underutilized area of Denver.