AdamWorks Moves to New Facility, Expands Capabilities to Support Growth
AdamWorks LLC, a global provider of advanced engineering and manufacturing solutions, recently doubled its operating space to accommodate rapid growth; plans future expansion for its Aerospace and Defense composites business.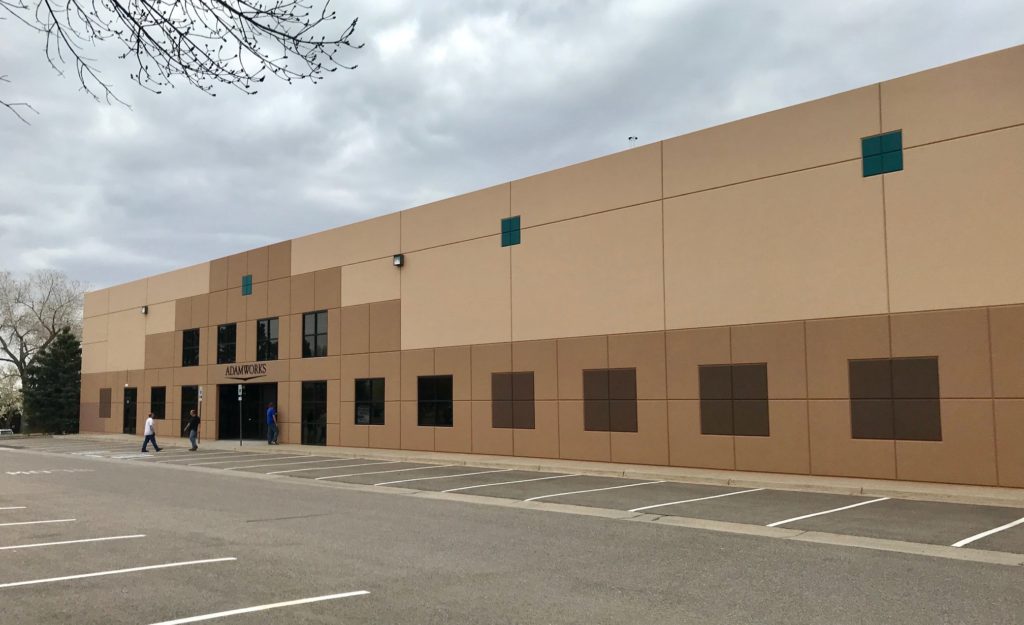 In early May 2018, AdamWorks made a bold and exciting new step, expanding its production, and soared into a new manufacturing facility in Centennial, CO. With over 20,000 sq. ft., the added space will assist in heightening engineering and manufacturing projects, and testing and quality control to meet an ever-increasing demand for airborne sensor pods in the Defense business, as well as composite structures for commercial airliner wifi connectivity.
"We were fortunate enough that the space we needed was next door to our original location of ten years. It minimized disruption for our team and our customers. Our new facility with enhanced capabilities will help us keep pace with our clients' needs, while allowing us to continue to provide exceptional product quality and service," said Kim Madigan, AdamWorks Chief Executive Officer.
Among the many improvements that will increase and diversify projects, AdamWorks' new state-of-the-art facility includes a climate-controlled Clean Room with Gerber ply cutter, Virtek laser projector, FaroArm with Verisurf X, 26'x 8"x 10' Wisconsin Oven, Garmat Tier 1 paint booth, and reconfigurable Structural Test equipment with Data Acquisition. These incredible upgrades allow our facility to meet unique challenges and create exceptional and new products.
Scot Allen, AdamWorks Chief Operating Officer, says, "We work with a variety of material suppliers for pod and radome manufacturing such as Solvay/Cytec, Tencate, Toray and Mitsubishi. In addition, our painting capabilities include a broad spectrum of military and commercial aircraft paints."

AdamWorks is excited and proud to have an opportunity to continue to exceed and push the boundaries of aviation. Thank you to everyone who has made AdamWorks what it is today.
To learn more about AdamWorks new facility, visit us at www.adamworksinc.com or on site at 7367 S. Revere Parkway, Bldg. 1A, Centennial, CO, near Centennial Airport.
ABOUT ADAMWORKS
AdamWorks, LLC, a Veteran-owned Small Business with ISO 9001:2015 certification, is a leading provider of composites engineering and manufacturing solutions for the Aerospace and Defense industry. With over 50-years of combined experience and with its state-of-the-art resources, AdamWorks can move a project from concept to production and certification within budget and timeline requirements.